Staff

Finance Section





Direct :


079-22688000 ; 079-22690000

Services :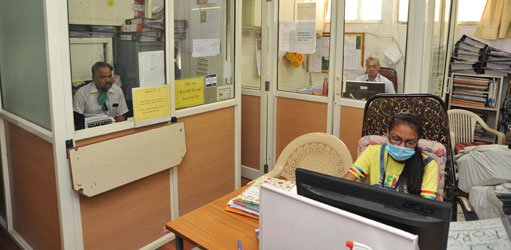 The Functions of the finance department in organization is very vital. It shows a financial picture, compliance, health, and stability of the entity. Every organization has some objectives and it is possible to achieve the same when it is evaluated in terms of money and are recorded in a meaningful manner. The process of keeping theses records are called "Accounting" and the department that does it is called as "account department" The role and duties of the department include the following:
The main function of the account department is as under:
Checking of income, expenditure, receipt, and payment details with reference to internal and external rules.
Maintenance of accounts as per applicable laws and fulfillment of all compliances.
Disposal of payment/claims /any other liabilities.
Tender Financial advices to administration as an when required
Preparation and Evaluation of budgets, cash flows and funds flow of organization
Verify that all receipts and payments are correctly classified, recorded, assessed, and accounted
Plan and manage funds as per wealth maximization of the organization
Make internal and external reporting in various forms.
To implement financial controls which avoids error, fraud, theft etc. and function of organization as per approved policies
Maintenance of Service Books, Pay fixation as per Government norms timely preparation of Salary and  payment of salaries to faculty and staff, payment of claims, EPF in respect of the employees of the institute.