Services :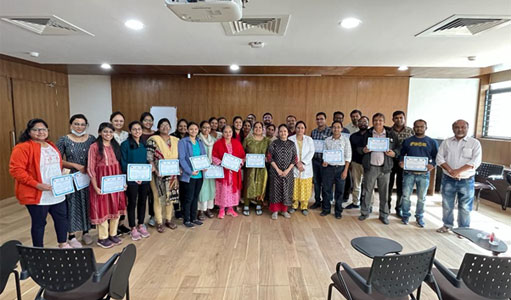 The gynaecological department conducts a well woman clinic daily at the hospital especially for early detection of pre-invasive and invasive cervical malignancy. Pap's smears and Colposcopy are performed free of charge. Biopsies are taken at nominal charge. Camps for early detection are conducted at various places in Gujarat including organizations such as Air Force, Armed Forces etc.

Clinical Services :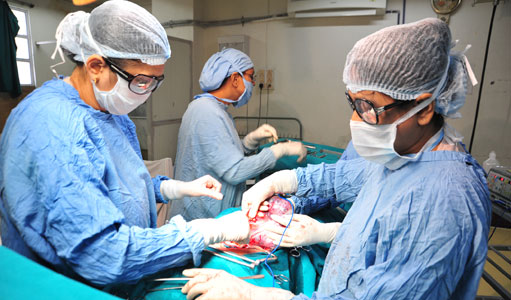 The department offers services in following areas (1) Well Woman Clinic for early detection of gynaecological malignancies, especially Pap's smears for cervical cancer. (2) Colposcopy Clinic is run with the help of a state-of-the-art Zeiss colposcope with teaching aid. Colposcopies are performed and directed biopsies taken. During the year, total 205 Colposcopies were performed. (3) Conservative management of pre-invasive cervical cancer by Large Loop Excision of the Transformation Zone (LLETZ). It is one of the first centers in India to have established facilities of LLETZ, which is considered the best method for the diagnosis and treatment of premalignant cervical lesions. During the year, 15 Large Loop Excision of the Transformation Zone were performed. (4) Referral Centre for diagnosis and management of all premalignant and invasive gynaecological malignancies such as cervical cancer, trophoblastic disease, ovarian tumors , vulvar cancer, endometrial cancer etc. A Total 149 camps organized at various places in this year.

Academic Activities :
A total of 215 lectures were taken in the department for teaching and academic purpose. Knot tying workshop organised by department with the help of B'braun Company on March 15, 2013.

Research Activities :
There are two research projects on human papilloma virus type 16 and 18 in cervical cancers and VEGF family expression in cancer cervix in collaboration with Biochemistry Research Division are ongoing.