Services :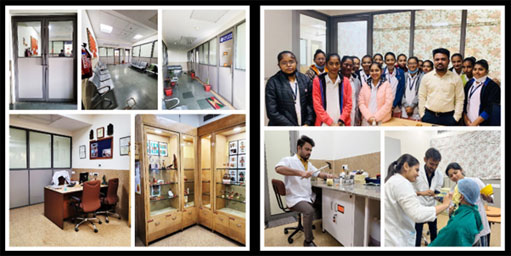 Facility available: The Prosthetic department has the facility to prepare External artificial limbs and organs using wax and clay modelling techniques.

Clinical Services: A very basic service of this department is to spread awareness among the people who really unknown about prosthesis. The department has enrolled maximum patients of Ear, Eye, Nose, Finger of Hands and Feet, and Breast prostheses. Prostheses are made from silicone rubber, acrylic and sponge (u foam sheet). All the prostheses have guaranteed with no skin problems. It improves quality of life. These all are very easily attachable and removal. A prosthesis can help a patient look and feel better, and certain types can help restore function.

Academic Activities: Educating importance of prosthesis in post-operative patients to post-graduate students of Medical and Paramedical branches. Only if medical people learns, awareness will spread person to person.