Academic Staff

Department of Cancer Biology (Research)-Molecular Diagnostics and Research Lab III



Direct :


079-22688000 ; 079-22690000


Immunohematology Lab
Molecular Diagnostics & Research


Lab - I


Lab - II


Cytogenetics Lab
Lab - III
Facility Available: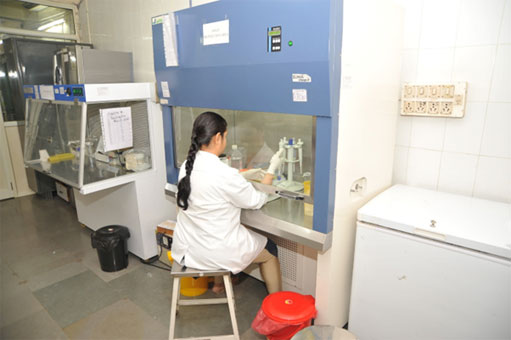 Realtime PCR, Agilent

Tissue Disruptor, Genetix

Fluorescence Microscope, DeWinter

Geldoc System, Bio-Rad

CO2 incubator, ESCO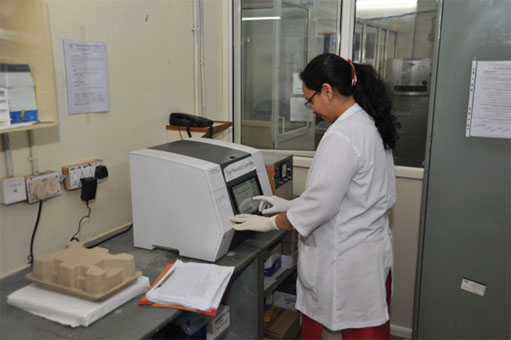 Scope of Activity:
Diagnostics

: Real time PCR test/ Molecular test for EGFR exon study

Research

: Various projects are being carried out in majorly three malignancies i.e. Breast Cancer, Oral cancer and lung cancer. The research activities mainly involve studies of stem cell pathways, signal transduction pathways, Genetics, epigenetics, mutational analysis, proteomics and DNA damage and repair mechanism.

Academics: All three faculties are involved in the lectures, practical and examination duties of M.Sc. cancer biology course and training the DM Oncopathology students for molecular biology techniques

Currently three PhD students are registered under Dr. Franky Shah (Guide: Ph.D. (life science)) .

Strength / Workload: 240 to 260 patients came for EGFR mutation test every year

Diagnostic : Molecular test for EGFR exon study for the lung cancer patients
Area of Interest: The group is keenly interested in studying the various stem cell related pathways and the mechanism for therapy resistance, epigenetics involved in the cancer development and progression, molecular pathogenesis of hereditary breast and ovarian cancer, signal transduction pathways and their interactions circuits, and DNA damage and repair mechanism involved in cancer development and advancement.