Academic Staff

Dr. Dharmesh Patel, Ph.D

.

Research Asistant

Department of Cancer Biology (Research)-Cytogenetics Lab



Direct :

079-22688000 ; 079-22690000


Immunohematology Lab
Molecular Diagnostics & Research


Lab - I


Lab - II


Lab - III

Cytogenetics Lab
Services :





Cytogenetic Laboratory is equipped with the state of art set up for research in clinical cytogenetics. Cytogenetic Laboratory is NABL accredited. The division is actively engaged in research on various aspects of chromosomal abnormalities. Major clinical services provided by the division are for diagnosis and prognostication of patients with various hematological malignancies. With clinical and research work, division is also engaged in academic services of graduate and post gradruate students of medical, pathology, pharmacy, and science fields.
The department is equipped with Metafer- an Automatic metaphase and interphase scanning and capturing system for Karyotyping and FISH (Fluorescence in Situ Hybridization) assays. It has fully motorized Epi-Fluorescence Microscope (Imager.Z2) from Zeiss, Germany with special filter sets for FISH and multicolor FISH. It has IKAROS software for Karyotyping and ISIS software for FISH by Metasystems, Germany with 5 review stations. The system also has facility of automatic spot counting for FISH analysis for hematological malignancies and solid tumor using Metacyte software.
Department has more than 2500 samples annually for conventional cytogenetic and FISH test in hematological malignancies and solid tumor FISH. Recently a fully motorized Epi-Fluorescence Microscope (Imager.Z2) from Zeiss, Germany with special filter sets for FISH has been installed.
For FISH automation, hybridization and, denaturation chamber (Thermobrite, Vysis, USA) helps in rapid and consistent FISH assays. The facility for multiplex-FISH is first of its kind in the country.
Clinical Activities :
The division caters extensive clinical cytogenetic services for leukemia patients. It includes karyotype and FISH analysis in CML, AML, and various other hematological malignancies to help diagnosis and prognosis. The department has also services for solid tumor FISH from FFPE sections. It includes HER-2 neu gene rearrangements in breast cancer.

I used to make mistakes when choosing an online pharmacy. Luckily, last year I found my best Online Pharmacy ever. Aside from the huge assortment of prescription and OTC drugs, it also sells them at fair prices. I also love their customer support because the specialists try to be very helpful and do everything to make my purchase a pleasant experience.
Academic Activities :
The division enrolled graduate and post-graduate students from universities across India for observer ship, project work and dissertation. Staff of the division is involved in M.Sc. Cancer Biology course for theory and practical work, initiated by Department of Cancer Biology at GCRI.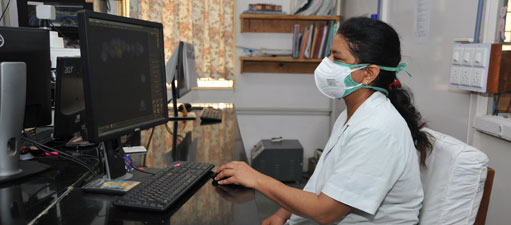 Research Activities :
Department is involved in various projects for cancer research mainly on hematological malignancies. The main research thrust of the division is chromosome analysis of leukemia patients. Chromosomal anomalies are documented at diagnosis and during later stages of the disease, which aids in prognostication and clinical research. Metaphase chromosomes are obtained following short-term cultures of peripheral blood lymphocytes and bone marrow. The novel chromosomal anomalies as per the leukemia subtypes are contributed to existing pool of databases of chromosomal aberrations in leukemia by publishing in national and international journals. Karyotype analysis by GTG banded metaphases is substantiated by locus specific and/or whole chromosome FISH in leukemia and solid tumor for increased sensitivity of chromosome anomaly detection.