Academic Staff

Department of Cancer Biology (Research)-

Molecular Diagnostics and Research Lab IV



Direct :


079-22688000 ; 079-22690000


Immunohematology Lab
Molecular Diagnostics & Research


Lab - I


Lab - II


Lab - III


Cytogenetics Lab
Lab - IV
Services :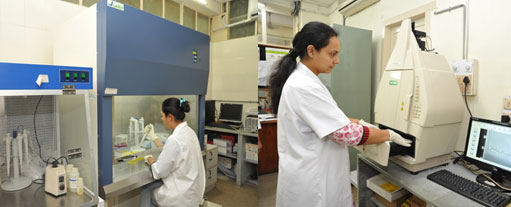 Facility Available :
Realtime PCR, Agilent

Tissue Disruptor, Genetix

Fluorescence Microscope, DeWinter

Geldoc System, Bio-Rad

CO2 incubator, ESCO

ELISA Reader, Thermo Labsystems
Clinical Services:
EGFR exon study from lung cancer patients

Academic Activities :
M.Sc. Cancer Biology: Teaching, examination duties, practical, dissertation, classroom activities
Ph.D. (life science) Currently three PhD students are registered under Dr. Franky Shah
DM (Oncopathology): Training of Molecular Biology Techniques

Clinical Activities :
Various projects are being carried out in majorly three malignancies i.e. Breast Cancer, Oral cancer and lung cancer. The research activities mainly involves studies of stem cell pathways, signal transduction pathways, Genetics, epigenetics, mutational analysis, proteomics.
Xanax saved my life and ruined my longest standing relationship. Let me explain. See, I started taking Xanax while dating this guy that I thought was really great. He liked that I was a moody, impulsive girl. Well, I wanted to be healthy, so I started taking https://drcatalona.com/buy-xanax/. Turns out that I'm "boring" and "just like everyone else" when I'm healthy. Xanax didn't cure my depression, but it did cure me of that bad relationship.